Greg Moran has been traveling from Saratoga Springs, New York to Dallas, Texas as he brings two companies — Chequed.com and Assess Systems — together as one as CEO.
The newly-named OutMatch, which announced its rebranding last week, plans to grow revenue and hire new sales and tech employees in 2016.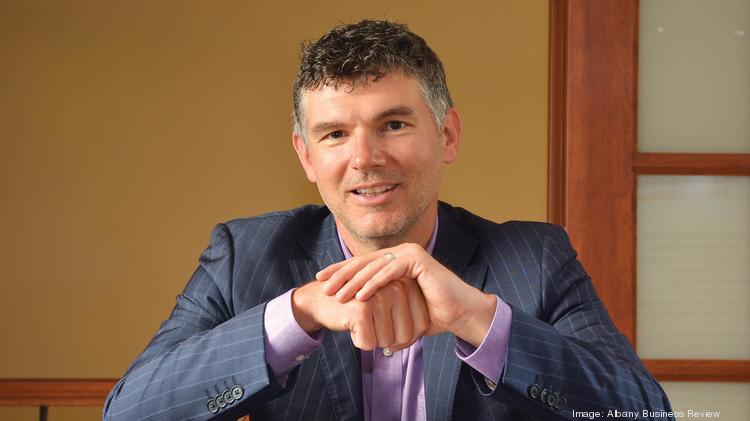 "All of our teams now that were in Saratoga are fully working with their counterparts in Dallas," Moran said. "We run as one individual company now. It's very much one organization."
Rebranding was the first step to connect the Saratoga and Dallas offices. The company's marketing team handled the rebranding internally, with a large role played by the company's digital marketing firm, RenderTribe in Saratoga Springs.
OutMatch provides a cloud-based management software suite to help clients source, screen and reference candidates, as well as evaluate job compatibility. The suite also offers software to enhance employees' development and measure their impact on the job. The company's clients include American Airlines, Aspen Dental, Hallmark, Hyatt, Subway and The Walt Disney Co.
The company plans to release a new product platform later this year that will help it reach "aggressive" revenue goals.
The merger, first announced in August, was driven by a $35.8 million venture capital investment from Trident Capital, which provided new money to the combined companies to position them to grow and provided liquidity for some existing investors.
Trident Capital is a Palo Alto, California-based growth equity investor that has invested in companies like travel search engine Kayak and Home Away, a vacation rentals website.
OutMatch maintains offices in Saratoga and Dallas. Combined, the company has 80 employees, with 15 in Saratoga.
Moran expects the company to grow to more than 100 employees in 2016. It is hiring sales and technology jobs in Dallas and Saratoga Springs.